Can I trust my prospective financial adviser?
It's a question many ask. You've worked hard for your wealth and your future is too precious to jeopardise due to poor decisions. We share your concerns, and there are good solutions to it.
It starts with due diligence. Here's what to look for in any prospective financial adviser.
TRACK RECORD
Find advisers who have a proven record of guiding others in your position to an independent and comfortable retirement. What value did they offer? What did they achieve for their clients? An experienced financial planner will have the record to give you confidence they can do the same for you.
EXPERIENCE
A financial planner's main responsibility is to help you direct your assets to the right areas at the right time to meet your financial goals. An experienced financial planner has dealt with a range of asset classes, market cycles and the various challenges you face when building an investment portfolio. They can help you calmly manage any obstacles and capitalise on opportunities as they arise.
APPROACHABILTY
Work with a financial planner who you feel comfortable discussing your financial details and goals with. As you spend time with them, you'll get a sense that they're approachable, trustworthy and competent. You'll feel confident that they can help you achieve your plans.
THOROUGHNESS
Financial planners should not offer a generic service. Work with a financial planner who takes the time to thoroughly understand your financial position and plans. They should ask plenty of questions and offer solutions that are tailored to your aims.
NO-PRESSURE
After considering your financial position, goals and capacities, your financial adviser should present a range of options to you. They should then leave the decision to proceed up to you. Ultimately, you should proceed because you're convinced by the value of what they present without any need for pressure or sales tactics.
LONG-TERM RELATIONSHIP
Building wealth is a long-term activity. Is your financial planner someone you would be happy to have a long-term professional relationship with? Find a financial planner who has the energy to invest in your relationship over many years. Also, that they're someone you enjoy hearing from.
CLIENT-FOCUS
Work with a financial planner that has a proven record of putting their clients first. Enquire about their investment products, their compensation and their client history. Also, get a sense of their personality and values so you can be confident that your interests will be the priority in any decision involving your wealth. Where possible, see if you can speak to other current clients who can confirm that they operate this way.
KNOWLEDGE
Ask all of the tough questions that you deserve to know the answer to. Ensure your financial planner can answer them in a comprehensive and easy-to-understand way.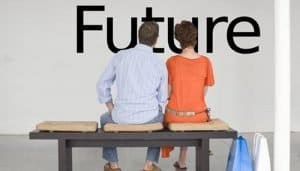 WHAT AUSTRALIA THINKS OF FINANCIAL ADVISERS
Good financial advice can help clients to achieve a more comfortable and independent retirement. As an experienced financial adviser in Adelaide, we have worked with clients all over Australia over many decades and we understand the range of attitudes people have about the industry. There's also now credible research on these views.
For many who are yet to see a financial adviser, they grapple with concerns that the advice will be too expensive. Some are wary of the industry in general. It's important to realise that the financial planning industry is heavily regulated to protect consumers and this protection has been significantly strengthened by industry reforms.
Perhaps reflecting this fact, research carried out by ASIC and Whereto Research found that people who have seen a financial planner have more positive attitudes towards them than those who have not yet seen a financial planner.
By paying attention to the eight qualities mentioned above, you will be able to find and work with a reputable adviser.
Simplifying Decisions
27% of Australians have sought financial advice previously and 41% intend to in the future. The complexities of modern investing and wealth creation make a competent financial adviser critical for making good decisions. 75% of people turned to a financial planner because they felt the planner would be aware of products that they don't know. 79% felt financial planners had expertise in areas that they didn't.
According to the ASIC research, the most important attributes people were looking for in a financial adviser were their experience (41%) and reputation (38%). This was followed by their ability to talk to consumers in a way they understand (36%) and taking the time to understand their customers (32%).
The research also revealed that there are some concerns that prevent a person wanting to see a financial planner. These include that financial advice will be too expensive, their (the client's) circumstances are too limited to justify professional advice or they like to manage their own finances. Some also do not see the value in working with a financial adviser. As mentioned above, that usually changes once they've consulted one. It's worth addressing all of these concerns and any others you may have with your prospective financial adviser. Also, know that you're not alone in these concerns. However, we believe a competent and trustworthy financial planner can be a valuable ally to help you create the future you genuinely want.
Many people wait till they've been prodded by an external event or condition before seeking financial advice.
Fidelity and CoreData surveyed 2228 Australians and found that:
7% were approaching retirement.
1% were buying a property.
8% were recommended by family, friends and colleagues.
15% were responding to an economic downturn.
3% were starting or growing a family.
While these are all excellent triggers for seeing a financial adviser, they aren't required. Investment is a long game so it's best to be proactive and start as early as you can. While you may have some hesitation before your first visit to a financial planner, the benefits are clear. The Fidelity and Core Data research found that after seeing a financial planner:
5% have greater peace of mind.
2% believe they have greater control over their financial situation.
9% say their mental health has benefited.
8% say their family life has improved.
Conversely, research by IOOF found that individuals who hadn't received financial advice were:
22% more likely to have their sleep disrupted due to money concerns.
15% more likely to feel stress and anxiety.
11% more likely to feel concerned about their finances.
So while, you may have some concerns about choosing a financial planner, you're more likely to feel anxiety and worry by not seeking their help.
Let us take the worry out of it for you. NovoWealth is an ethical, experienced financial planner that puts your needs first. Visit our Adelaide office or call us today for a no-pressure conversation about how we can help you meet your financial goals.
Want to know more?
Speak to me about how responsible funds may work in conjunction with your overall financial plan.
IMPORTANT; This information is general in nature only, it does not take into account your individual circumstances. We recommend that you seek professional advice before making any investment decision.
Please call 08 8363 8810 or email pgarner@novowealth.com.au to discuss.
All the best
Paul Garner CFP®
Certified Responsible Investment Financial Adviser